Our History
Orange Pumps was formed in 1996 by the Davey family, who have a long history associated with the development of water pumps in Australia. In 1934, during the "Great Depression", Frank Davey started an automotive electrical repair business servicing the vehicles of market gardeners at the Victorian Markets in Melbourne. The business expanded from DC motors and generators into AC electrical products and in 1949 the first water pumps were produced.
In 1968 Don Davey started Onga Pumps in Tooronga, Melbourne, to design and manufacture a range of farm related water pumps. Onga survived and grew during the early 1970s which saw the collapse of the US dollar backed by gold standard known as Bretton Woods, unknown economic conditions called "stagflation" and the sacking of the Whitlam Australian government. In 1989 Onga was sold to Sta-Rite of America.
In 1996 Orange Pumps was formed by Don and James Davey with a group of experienced engineers, marketers and sales people from within the water supply industry. Electric motors and hydraulic parts were designed and tested in Melbourne. The finished product was manufactured overseas in a joint venture partnership which has continued for 25 years.
The fourth generation of the Davey family have begun their involvement with Orange Pumps. The tradition of building well engineered, high performing, long lasting products continues.
Our Purpose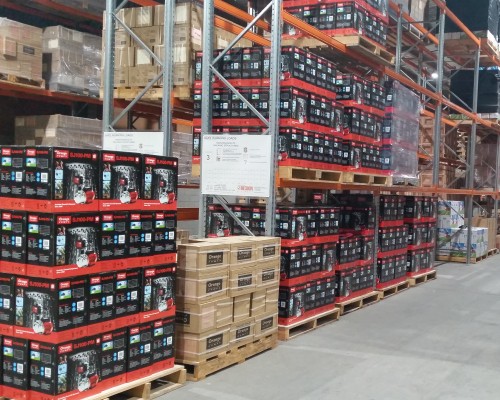 Orange Pumps strives to build reliable, efficient, high performing and cost competitive water pump products.
Our electric motors have been designed to operate through a wide voltage range, at full load and high ambient temperature. The heavy duty motors have a low temperature rise which preserves bearings, capacitors and motor windings.
Pumps are hydraulically engineered with unique impeller, diffuser and casing shapes to maximise performance and increase efficiency. High grade, precision moulded internals provide smooth water passage to reduce turbulence and increase strength against abrasive materials and corrosive fluids.
Our staff are experienced in pump selection, installation requirements and product construction so that we can assist you with the right pump and product support when required.
Our Distributors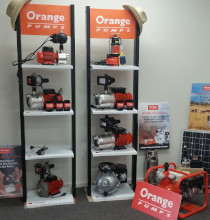 Our Pumps and water supply products are available through local distributors located in regional and metropolitan communities. Local distributors bring to the community product experience, knowledge, service and support. As each installation is different, requiring a specific pressure to deliver a desired flow over a specified distance. Having someone with product knowledge close by can save time, money and frustration.
A Local distributor can service your pump, repair an installation and offer advice to keep the water flowing. The community benefits from the service and money stays local supporting other businesses, people, and recreational activities.
Distributor Spotlight
Highlighting the Back Story on some of our Orange Pumps Distributors
Designed, Engineered & Built to Perform